Speaker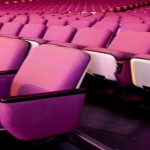 Michele loves public speaking!  Whether you have a small, medium or large audience, she can speak on a variety of topics and challenge her audiences to think differently about their work.  Her on-stage energy is contagious and she is passionate about delivering quality presentations that rely on realistic, common-sense and practical tools and resources.
Because she likes to speak more than anything else, Michele can provide competitive quotes for her fees and related expenses.  Ask her how you can speak to your organization without you having to pay big bucks or stretch your budget beyond its limits!
There are a number of topics or concepts that Michele can speak on.  If you already have a topic in mind ask for a customized presentation at no additional charge.  Or, she can speak on any of the following topic areas:
Cancer Registry operations and procedures, including: casefinding, abstracting, follow-up, control, cancer conferences, program administration, and so forth.
Quality control and performance improvement, including: CoC program standards, abstracting best practice standards, cancer registry data quality, physician collaboration and engagement in quality control activities, and more.
Professional development topics, including: leadership, change management, team development, etc.
Don't see a topic or category above that you are looking for?  Ask Michele to help you with your specific needs.
For the past 20 years Michele has been speaking to audiences around the world.  She has never missed an engagement and always over-delivers to her audiences.  She has spoken to as few as 10-15 people in an audience and up to audiences of 2,000 or more.  Here are some of the organizations that Michele has addressed:
National Cancer Registrar's Association (NCRA)
American Health Information Management Association (AHIMA)
North American Association of Central Cancer Registries (NAACCR)
Arkansas Cancer Registrar's Association
California Cancer Registrar's Association
Idaho Cancer Registrar's Association
Mississippi Health Information Management Association
New Jersey Health Information Management Association
North Carolina Health Information Management Association
Ohio Health Information Management Association
Utah Health Informaion Management Association
Radiation Therapy Oncology Group (RTOG)
Society of Clinical Research Associates (SoCRA)
Karmanos Cancer Center, Detroit Medical Center
Riverside Community Hospital
and more
To talk with Michele about speaking to your group, click on the "Contact Michele" tab in the menu bar at the top of this page.