Author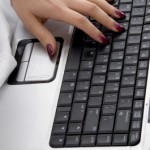 Writing is an incredible way to communicate with people around the world and an important aspect to Michele's business and vision for helping cancer registrars and other healthcare professionals.  She is an experienced writer and has published numerous articles, online eZines and blog posts, book chapters and more.  You may recognize Michele's work or name from the following publications:
Blogs are short articles and posts that are fun and informative!  They can very quickly convey short, succinct messages that are used for training, education, and motivation.  You can view any of Michele's blogs at any of the following websites:
Michele is also a contributing editor for an online news organization called Examiner.  As the Rancho Cucamonga Cancer Examiner she is reaching out to cancer patients and communities across the country and helping to inform and educate cancer patients and their families.  You can read Michele's articles by clicking here.